Wichita Family Medicine Clinic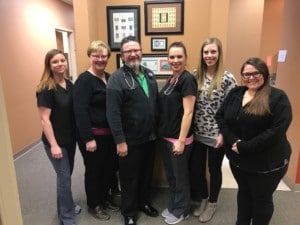 Rock Ridge Family Medicine was founded in 2006 and just recently moved to a new location in the beautiful town of Bel Aire, KS, just outside of Wichita.
The providers at Rock Ridge Family Medicine provide you with all the best that medicine has to offer.
Their knowledge and use of the latest medical technology is complemented by a unique hands-on diagnostics and treatment tool known as Osteopathic Manipulative Treatment or OMT.
We are a local and well-established family medical practice whose staff are committed to providing a high standard of care under the supervision of Dr. Timothy Wolff, D.O.
To keep the body in good health is a duty… otherwise we shall not be able to keep our mind strong and clear. – Buddha
We hope to use this website as a way of presenting our current and future patients with up-to-date resources for all information pertaining to medical health for men, women and children in the Wichita, KS area.
Making A Medical Appointment At Our Clinic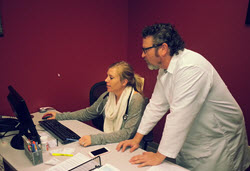 If you need a routine appointment you can book it up to two weeks in advance. If you have an urgent problem that needs to be dealt with right away, please call the reception desk during normal
open hours
to make an appointment.
We aim to provide you with a high-quality comprehensive range of patient services through an efficient family care team, in an enjoyable and friendly working environment.
Have Questions? Need Help? Call Now At 316-630-8200