Some Of Wichita's Best Pediatric Care & Family Practitioners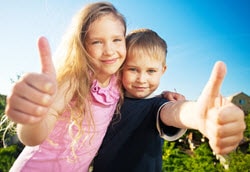 Rock Ridge Family Medicine has a range of pediatric care services and our staff is skilled in both diagnosis and treatment of illness and injuries as well as maintenance of good health for infants and kids. Our staff offers top pediatric care from birth to adulthood by creating a nurturing environment for the children and their parents.
We specialize in catering to the physical, emotional and developmental needs of children. We believe in the philosophy of treating kids in an amicable way, going beyond the boundaries of a professional doctor-patient stereotype. Our staff and OMT trained physician, strive to offer top-notch medical services and aim to deliver an experience of a lifetime.
Your Child Is Our Priority
At Rock Ridge Family Medicine, we believe children are some of the best gifts in life and helping them recover from illness/injuries is a privilege. Our dedication and commitment to offer quality medical support and healthcare have always been our foremost philosophy.
We provide complete pediatric care services. which includes injuries and illness, such as:
Asthma Attacks
Abdominal pain
Coughing & Wheezing
Cuts

Minor Burns
Nose Bleeds
Rashes
Bug Bites
Scrapes
Vomiting
*The above is not a complete list if you have questions please call us at (316) 630-8200. If necessary, we can refer to a specialist for more serious issues with much shorter than average wait times due to our relationship with certain pediatric clinics in Wichita.
Need Pediatric Care? Call 316-630-8200
We are known for providing extraordinary pediatric care which is the foundation for optimal child health.
We are happy to see kids and have an experienced, friendly and caring team available five days a week.