What Vaccines do Children Get?
There is no law saying children must get vaccinated although vaccines keep your child healthy by protecting them from otherwise dangerous infections. The vaccines that children sometimes get are…
Flu vaccine also known as influenza vaccine usually available as a shot or nasal spray. the vaccine is given at the beginning of the flu season every year

The DTaP vaccine usually 3 vaccines in 1 shot. the vaccine protects against diphtheria, tetanus and pertussis and given in a series of five shots

The Tdap vaccine which is a booster for the DTaP vaccine given when your child is 11 years old

Rotavirus vaccine which protects against rotavirus, a virus which causes diarrhea in children. It is given as either as a two-dose or a three-dose series. the two-dose series is given at 2 and 4 months of age while the three-dose series at 2, 4 and 6 months

IPV vaccine (inactivated poliovirus) which protects against polio, a disease that causes muscle pain and paralysis. it is given as a shot four times as a shot

MMR vaccine which protects against measles, mumps and rubella and is given as 2 shots

Hib virus which protects against Haemophilus influenza type b that can cause meningitis, pneumonia and severe throat infection in children

Varicella vaccine which helps to prevent chickenpox

HBV vaccine which prevents hepatitis B infection of the liver

Pneumococcal conjugate vaccine which protects against a type of bacteria that causes ear infections

Meningococcal conjugate vaccine which protects against four strains of bacterial meningitis

HPV vaccine protects against HPV that can cause cervical cancer and genital warts
These are the vaccines that your children may need at some point.
#1 Child Flu Shot & Vaccine Family Clinic in Wichita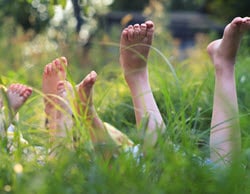 Healthy kids are happy kids. All parents start thinking about the cold weather and the many types of illnesses it brings with it. Hand washing is not a great solution alone, especially after school starts.
Have Questions? Need Help? Call Us At (316) 630-8200